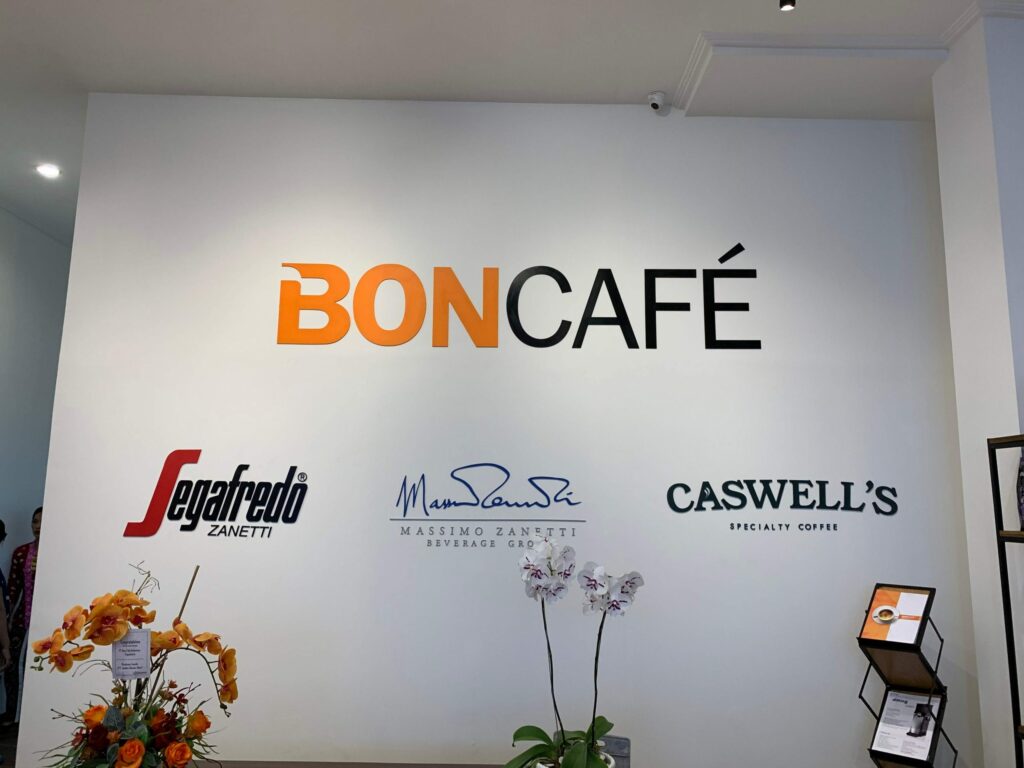 Situated in the city centre at Jalan Raya Magelang, PT Bon Cafe Indonesia – Yogyakarta will strive to bring you the perfect brew with our Bon-stop coffee and beverage solutions with Passion.
"As most of you may have known us as Caswell's Coffee from Jakarta and Bali, the decision to establish ourselves here in Java signifies and strengthens the presence of Boncafé Group of Companies in Indonesia as this city is deemed to have one of the most bustling urban-coffee drinking environments outside Jakarta. We are very thankful to so many of you, who have been with us in every step of the way, so that this day would finally come.
Now with a more prominent showcase of our products, equipment and services here in this showroom, we strive to bring you the perfect brew with our Bon-stop coffee and beverage solutions with Passion. You will see a wide range of coffee and other beverage products to cater your needs and a wide variety of equipment brands.
Apart from products and equipment, Caswell's Coffee Lab serves as a perfect training facility for our customers to learn everything about coffee. This coffee lab was accredited as Indonesia's first Specialty Coffee Association (SCA) Campus on December 1st, 2015, and closely collaborating with SCA, the world's largest coffee trade association to bring their expertise to Indonesia. Caswell's Coffee Lab is also licensed to host both internationally recognised, SCAA Pathway Programs and the Q Grader Certification Course designed by Coffee Quality Institute (CQI).
Boncafé Indonesia team comprises a group of highly experienced personnel which includes 4 Certified Q graders and a World Barista Championship (WBC) Certified Sensory Judge.
Our customers will also be able to receive information and advice on the different professional services we can provide, including equipment installation and maintenance or tailor-made training courses specially designed by my Indonesian team." – Mr. Joe Mohan, Boncafé Group CEO for ASEAN & East Asia.